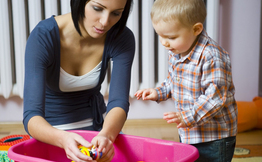 Infant-Toddler Specialist Support

Call Rosemarie Lawton, Infant/toddler specialist at (845) 473-4141 if you are in need of technical assistance. Rosemarie is available to assess classrooms using the ITERS and the CLASS assessment tools. Freedom of Movement certification can also be a goal to achieve when working with an infant/toddler specialist.
In addition, Rosemarie is available to assist Child Care Centers interested in Continuity of Care.