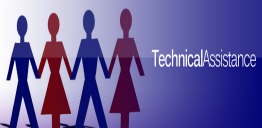 Technical Assistance
---
Child Care Council of Orange County offers free Technical Support via telephone, email, and/or on-site visit consultations to assist child care providers. We do this to assist child care providers in meeting licensing requirements, improving the quality of care offered to children, and to become NAFCC Accredited.
The Child Care Council of Orange County, Inc. has limited funds in this year's contract to help Family Child Care providers, Centers and School Age programs meet quality indicators in child care and professional development goals. Eligibility for Centers and SACC programs includes a minimum 25% of enrollment for subsidized children.
If interested in learning more, please contact Beth Mindes at 845-294-4012, ext. 225
If you are interested in receiving Technical Assistance for your program, please fill out the form below. Or you can download the application, print, and mail it back to us at your earliest convenience.