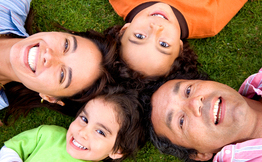 COMPLAINTS AND QUESTIONS ABOUT A CHILD CARE PROGRAM
You as a parent can call New York State Office and Children and Family Services (NYS OCFS) 1-800-732-5207 to see if the program you are considering for your child has had any issues with licensing. They look into any complaints against a program/provider suspected of not meeting NYS child care regulations. This includes people taking care of 3 or more unrelated children who do not have a registration/license.
For more information go to www.ocfs.state.ny.us; click on"find child care".
VIOLATION HISTORY (LAST TWO YEARS) OF A CHILD CARE PROGRAM
For registered Family Child Care Providers or School-age Child Care Programs call the Child Care Council of Orange County at (845) 294-4012 x236

For licensed Group Family Child Care Providers or Day Care Centers call the Spring Valley Regional Office of NYS OCFS at (845) 708- 2400
COMPLAINTS AND COMPLIMENTS ABOUT CHILD CARE RESOURCE AND REFERRAL (CCR&R) SERVICES
To register a Complaint or Compliment about CCR&R Services please contact Linda Martini, Executive Director at the Child Care Council of Orange County, Inc. (845) 294-4012 ext 222 or email at Linda@childcarecounciloc.org
TO REPORT SUSPECTED CHILD ABUSE AND MALTREATMENT
Child Abuse Hotline: 1 (800) 342-3720