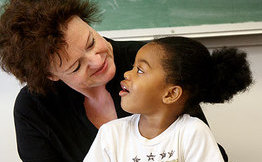 What is an enhanced referral?
An enhanced referral is similar to the free referrals that we offer, however, we will take the extra steps of: calling the providers to check for immediate and expected availability; making verbal introductions on behalf of the parent; mailing or faxing profiles of potential providers to the parents. All of the referrals we give are referrals only, not recommendations. The Child Care Council does not recommend, nor endorse any particular individual or program.
Contact Elizabeth Kuriplach, Executive Director at (845)294-4012 x235 or referral@childcarecounciloc.org for more information.