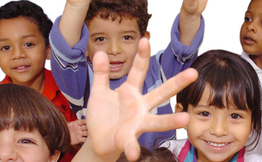 MISSION
To assist parents, child care programs and the community with information and resources to choose child care, provide child care and/or support Child Care and Early Learning options in Orange County.
VISION
As a Child Care Resource and Referral Agency, the Council is a partner in state and national activities and a leader in local initiatives to bring about accessible, affordable, quality Child Care and Early Learning Services.
VALUES
We respond to the needs of parents and providers and provide caring and professional technical assistance, information, and resources to meet Child Care and Learning needs.

We appreciate the diversity of children, parents, providers and the community and recognize their knowledge, experience and choices.

We promote innovative and effective resources that will have a positive impact on high quality Child Care and Early Learning.